Nation/Rutianas
From NSWiki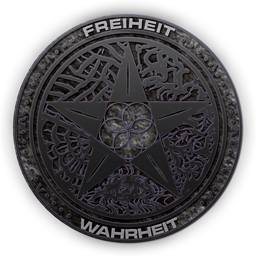 The Republic of Rutianas (Repüblyken dor Rityannüs) is home to more than 6 billion inhabitants. Rutianas spans through nine planetary systems. The title of Republic would seem to be a way for the government to control it's inhabitants. Rutianas, is, in fact, an Empire. Controlled by an Emperor, the nine planetary systems have settled into systematic trading with each other. The empire has been isolationist in the past, but have recently begun to reach out to others by establishing embassies and allowing ambassadors on the main system of Devor.
History
Rutianas has had a turbulent and violent history which has settled down after time to a peaceful empire.
Politics
Controlled by only one political party in the past, Rutianas has been a militaristic socialist empire for almost it's whole existence. Recent events have returned the Imperial Republic to a near feudal system with each planet being governed by a planetary council. Now the Imperial Republic is split politically between two parties, both attempting to gain control over all the major systems.
Culture and Social Welfare
Rich with culture, Rutianas praises and supports all kinds of artists, poets, writers, filmmakers, and other fine arts students.
The government also controls all aspects of social welfare within the nation, though reformation is needed some places.
Geography
The Empire contains nine planetary systems, each controlled by a local council that answers to the Empire Parliament.
The systems are Devor, Kendor, Salador, Panor, Schonte, Andian, Jascoi, Teshin, and Ordura.
Each system, with the exception of Devor, were brought into the Empire through military conquest. The different systems each had something to offer to Rutianas. A couple of systems surrendered prior to military control, but the majority attempted to fight for their independence. The military stopped all resistance within a matter of months.
With Shein Darson's rise to power, councils were set up in the eight conquered systems to support a more democratic feel, but Shein has the final say.
Military
With power armor and fighter planes that work in both space and atmosphere, the military of Rutianas is clearly advanced. Faster than light travel has been achieved through a technique that the Rutians call folding space, or travelling through wormholes.
Economy
Through the years, Rutianas has tested many different economical means. Paper money didn't work for the people as inflation became a problem. The elite began to become rich and the poverty line dropped. Shortly after the people demanded reformation, the voucher system came into play. Recently, the voucher system was replaced with paper money again. The new system is working, though some are having difficulty adjusting.
Rutianas: The Empire At A Glance
History, Politics, The Dävin and The Prolin
Culture and Social Policies, The Drusche Kindermuseum, Psionics
Military Breakdown, Economic Policies, The Commonwealth of Rutianas
The Rutian Language
The People
The Imperial House of Darson, Emperor Shein Darson, Empress Kennah Darson, WA Ambassador for Swarming Cute Kittens and Rutianas, Lieutenant Arren Kelich, Prime Minister Alistair Ledon
Rutian Race, Comideran Race, Danite Race
The Planets, Colonies, And Major Planetary Systems
Devor, Kendor, Salador, Panor, Schonte, Andian, Jascoi, Teshin, Ordura
Arianasol, Dreva, Elianam, Leidisch, Meritan, Mittlesind, Preissen, Rutia, Sandoval, Schrellsin, Swarming Cute Kittens